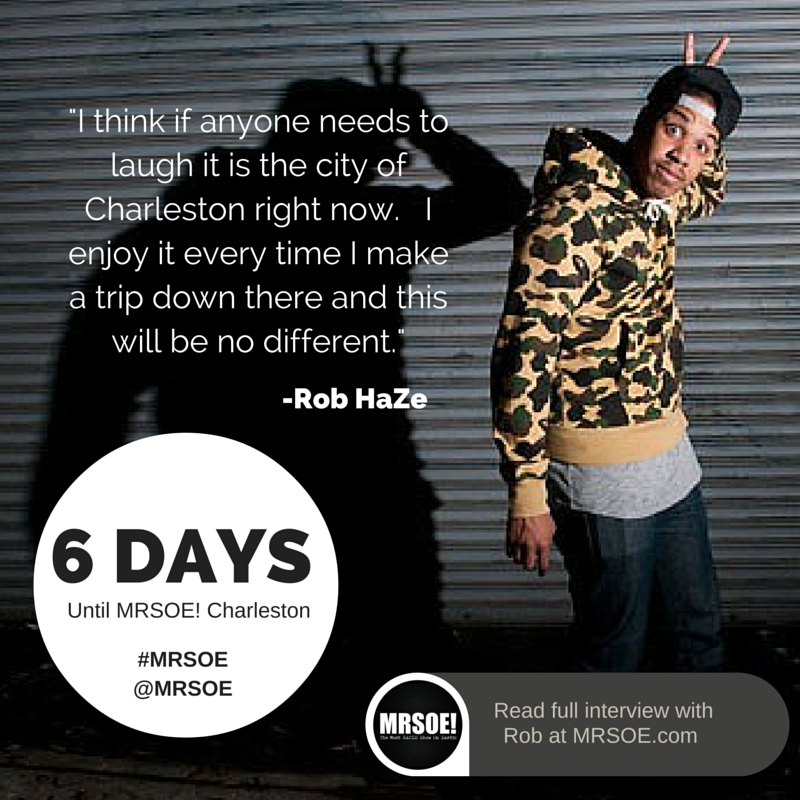 Three Questions with Rob Haze
In an effort to get to know the comedians performing on MRSOE! in Charleston, SC, we sent them three questions and here are their answers…
What are you looking forward to most about your upcoming performance in Charleston?
I think if anyone needs to laugh it is the city of Charleston right now.  I look forward to making people have a better night. I enjoy it every time I make a trip down there and this will be no different.
How would you describe your comedy and what can people expect from you at the show?
I don't know if I could really describe my comedy. I know it is funny, but I am all over the place. I talk about a wide range of topics.  People can expect the unexpected. They can expect me to surprise them at some point.
What three things do you want people to know about you?
I want them to know I can touch my elbows behind my back. I want them to know that I am really good at guessing what channel the Super Bowl was on. I want them to know that I love them and I won't stop loving them no matter if they call me or not.
You may have seen Rob recently on NBC's Last Comic Standing.  Out of 2,000 comics who auditioned across the country, Rob made it into the top 100!