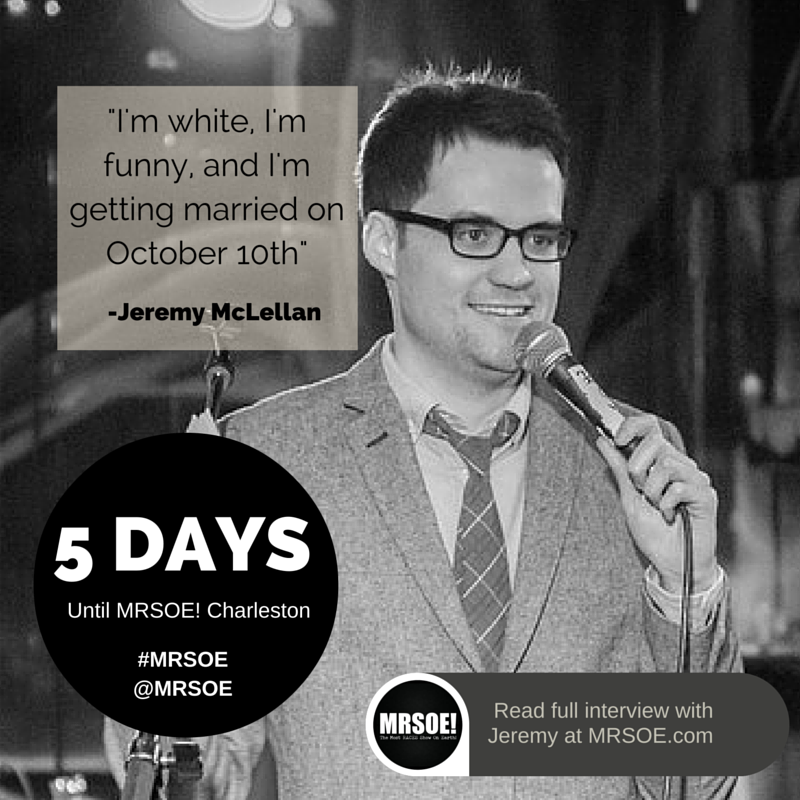 Three Questions with Jeremy McLellan
In an effort to get to know the comedians performing on MRSOE! in Charleston, SC, we sent them three questions and here are their answers…
What are you looking forward to most about your upcoming performance in Charleston?
I've got some great new material that I think will fit well with the show and that I haven't put into the same cohesive set before, so I'm excited for the audience to see how it all comes together. I've also loved seeing Janelle James and Rob Haze perform before and now I'm really pumped to share the stage with them.
How would you describe your comedy and what can people expect from you at the show?
I'm smart, weird, creative, and I love addressing hot button topics in interesting ways. Audiences can expect to hear weird stories and even weirder interpretations of those stories, and maybe I'll take them to some places they weren't planning on going.
What three things do you want people to know about you?
I'm white, I'm funny, and I'm getting married on October 10th.
If you want to see more of Jeremy, you can because from September 18th to October 3rd he will be playing the role of Daisy in "Baby with the Bathwater" with What If? Productions at Threshold Theatre.  Also, next June he'll be headlining the 2016 BrewHaha at the North Charleston Performing Arts Center.