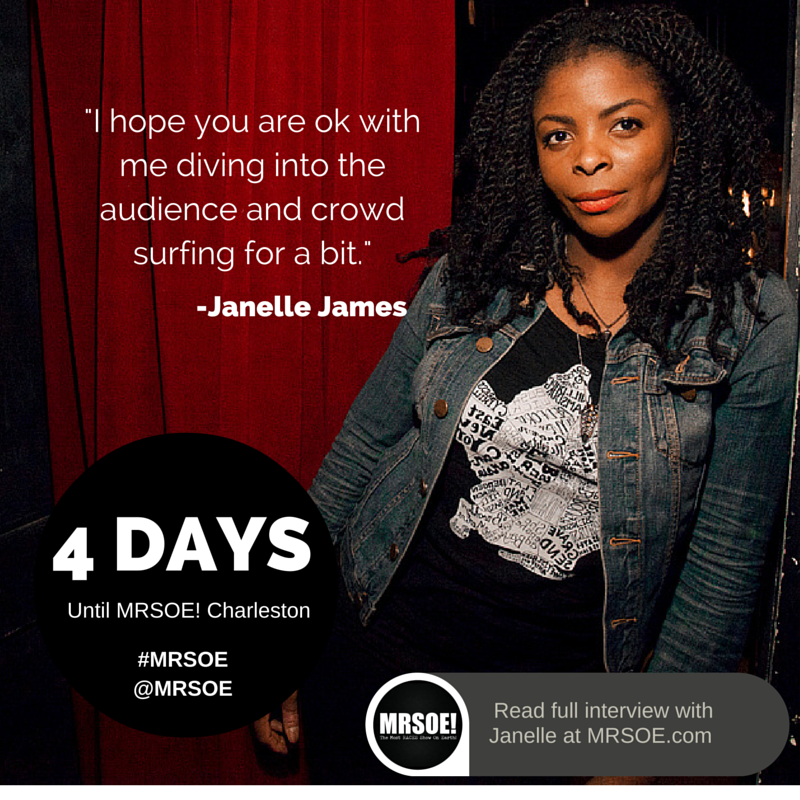 Three Questions with Janelle James
In an effort to get to know the comedians performing on MRSOE! in Charleston, SC, we sent them three questions and here are their answers…
What are you looking forward to most about your upcoming performance in Charleston?
Hopefully a big crowd of enthusiastic laughers who will shower me with adulation and are ok with me diving into the audience and crowd surfing for a bit.
How would you describe your comedy and what can people expect from you at the show?
My comedy is narcissism projected by microphone. People can expect me to look at them incredulously if they don't laugh at my jokes.
What three things do you want people to know about you?
I have no self control when it comes to most things, I'm chill on the outside, neurotic on the inside, I love my mom even though I joke about her.
If you want to see more of Janelle, you can see her in the Eugene Mirman Festival this fall in Brooklyn, NY.