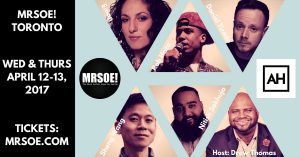 13
Apr
2017
Toronto, CAN
Details
Time
: Doors 7:00pm, Show 8:00pm
Venue
: Adelaide Hall
Address
: 250 Adelaide St. W
Zip
: M5H 1X6
Contact Email
:
mostracesshow@gmail.com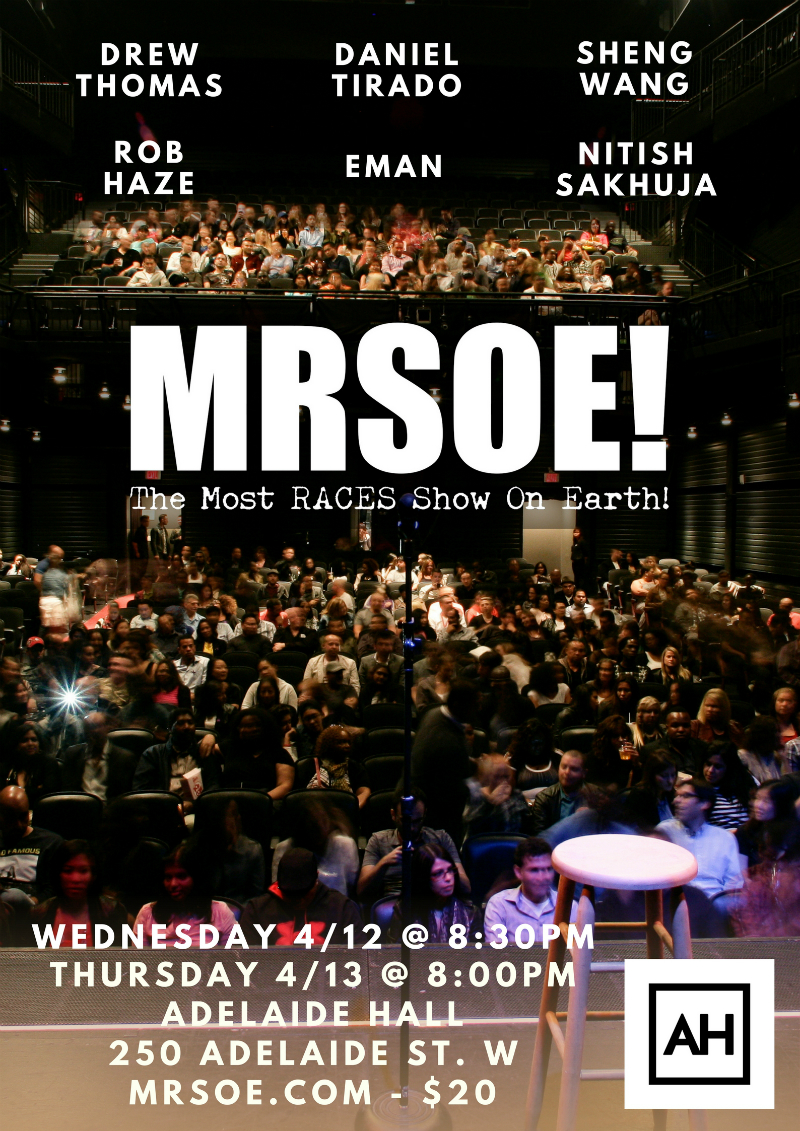 Adelaide Hall Presents…MRSOE! Toronto
The Most RACES Show on Earth! is a stand-up comedy show that finds and features the best multicultural comedians in North America. Since 2005, the mission of the show has been to unabashedly push diversity by simply bringing comedians and audiences together of all colors, cultures, religions and sexual orientations, and showing that despite our differences, it's all good! We believe that just being around people who are different than us, makes us better, so if you're cool with us, then we're cool with you!
|| The Most RACES Show on Earth! ||
Drew Thomas (Atlanta, GA) – NBC's Last Comic Standing, Live @ Gotham
Daniel Tirado (Queens, NY) – Live @ Gotham, AXS TV
Sheng Wang (Los Angeles, CA) – Comedy Central, Writer for ABC's "Fresh off the Boat"
Eman (Montreal, QC) – Just for Laughs, CTV Comedy Now!
Rob Haze (Brooklyn, NY) – Adam Devine's House Party on Comedy Central, Flophouse – Viceland)
Nitish Sakhuja (Toronto, ON)
Afterparty with: DJ Sparkbox
Tickets are available NOW and only cost $25 and include the afterparty!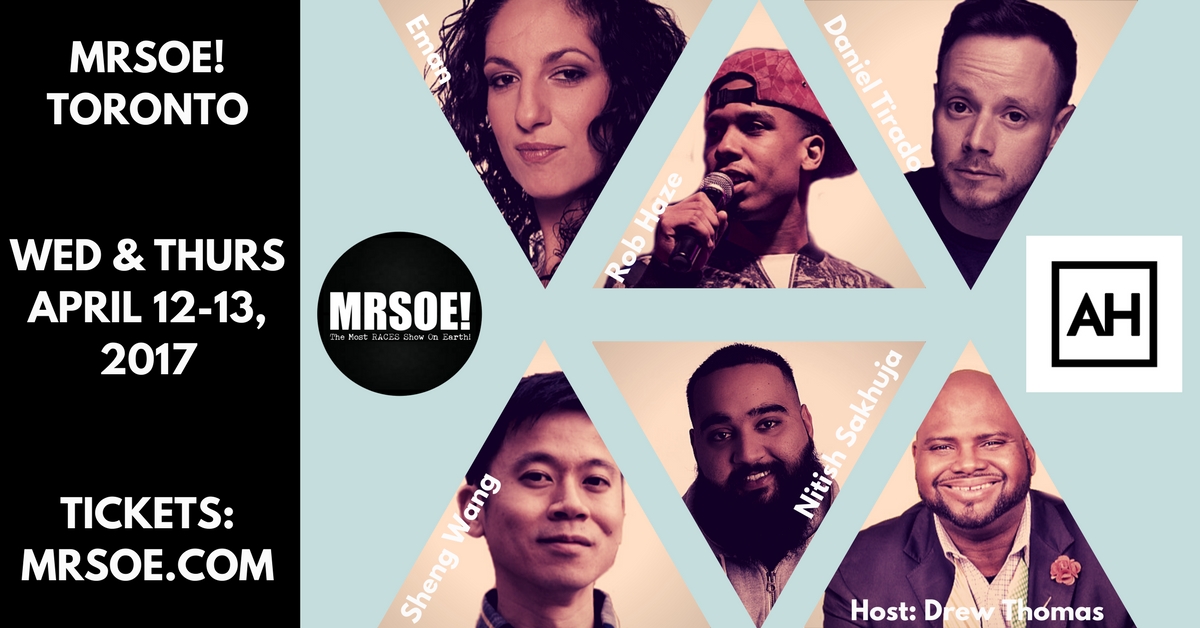 A Glimpse into MRSOE!
WHY I Created MRSOE! – A Message from Creator/Producer Neil Bansil
www.mrsoe.com
www.facebook.com/mrsoe
www.vimeo.com/mrsoe
www.twitter.com/mrsoe
www.flickr.com/mrsoe
www.instagram.com/mrsoe_
www.youtube.com/mostracesshow
************************************************************
Sign up for MRSOE! newsletter – http://eepurl.com/usUbb