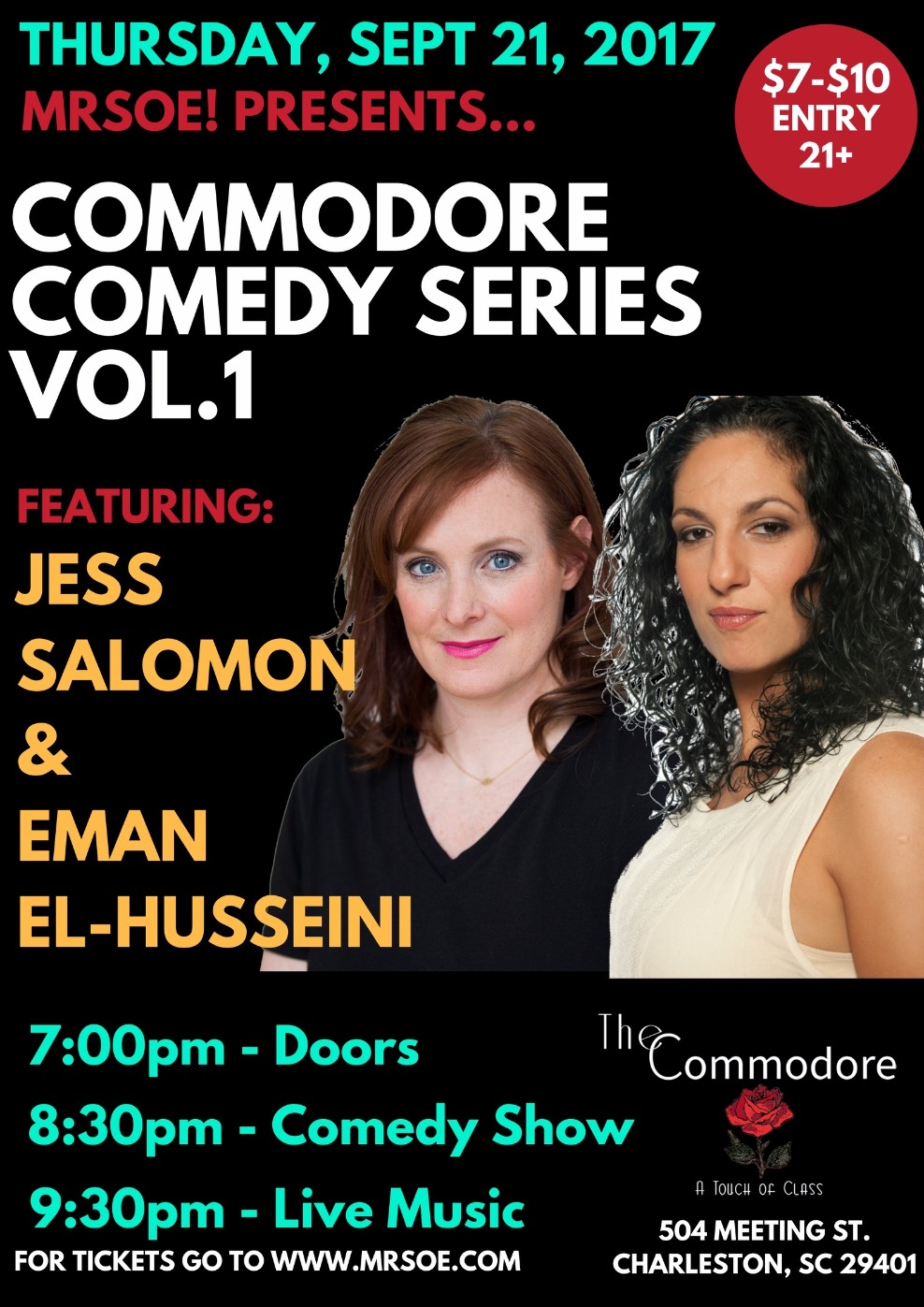 Jess Salomon and Eman El-Husseini
21
Sep
2017
Charleston, SC (US)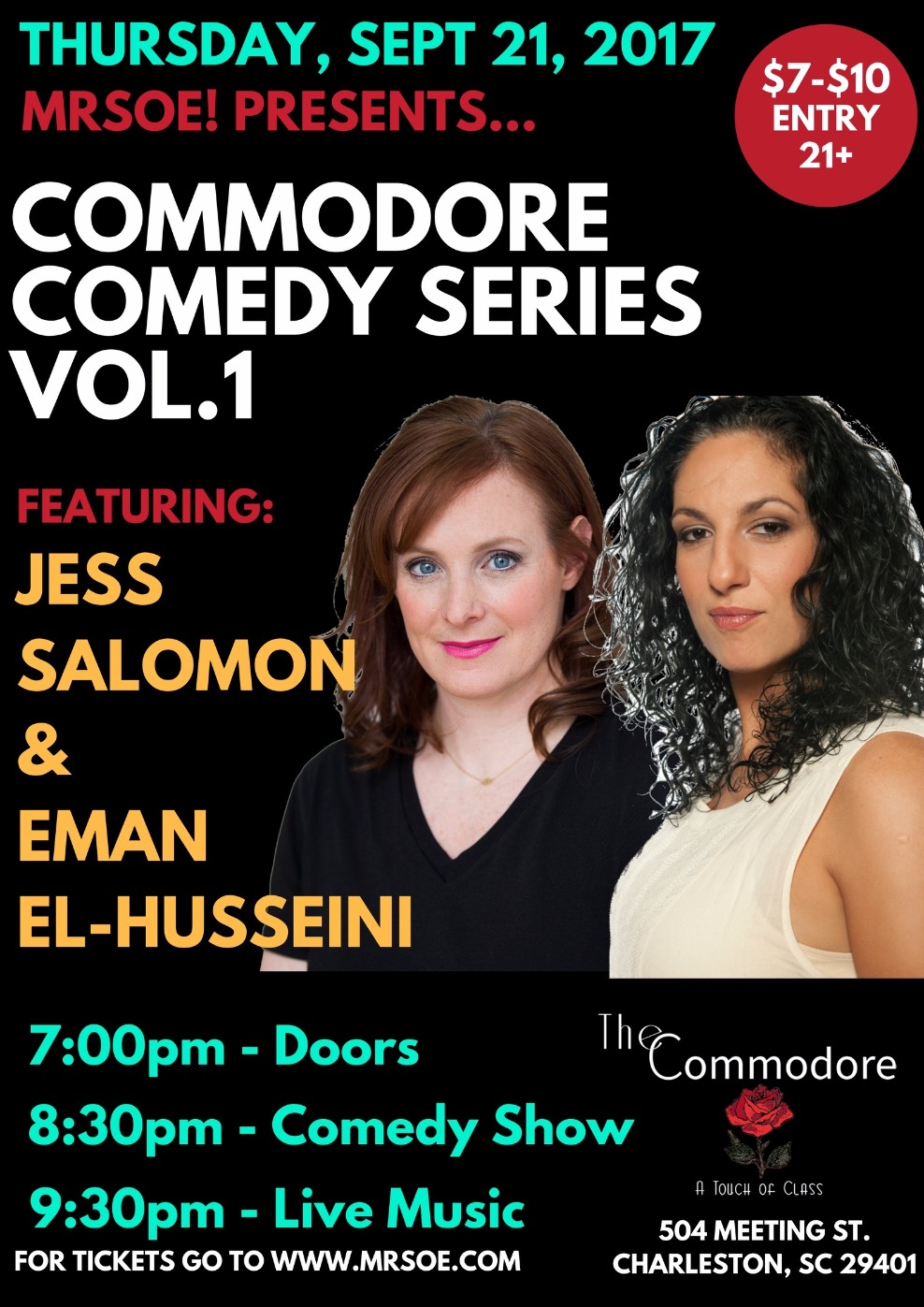 MRSOE! and the Commodore present…The Commodore Comedy Series!

The Commodore is Charleston's newest spot for the best Stand-Up Comedy!  The Commodore Comedy Series Vol. 1 presented by MRSOE! and The Commodore is a special limited 4 show engagement that will be bringing the best nationally touring headliners from across North America into Charleston over the next 4 months.
The Commodore welcomes co-headliners Jess Salomon and Eman El-Husseini!
El-Husseini, a Palestinian-Muslim and Salomon, a Jewish-Canadian are an unlikely couple. In the midst of the current political and cultural climate and their own religious and cultural differences, this gay couple moved (legally) to New York and tell jokes for a living. The ultimate minority, their aim is to just be funny and avoid being deported.
Eman El-Husseini: 
A Canadian, a Palestinian, a Muslim, and a lesbian walk into a bar … ladies and gentlemen, it's just Eman El-Husseini. Yes, she's all those catastrophic identities rolled into one — her life is a current event. From the Muslim ban to Palestinian rights and marriage equality to the ice cream truck that insists on parking in front of her building, it's all happening and it's happening to her, especially. Strap in and get comfortable, Eman has a lot to work through. In her decade-long comedy career, Eman has headlined across Canada, opened for Patton Oswalt, and recorded her first comedy album, "Unveiled," which can be heard regularly on SiriusXM Radio. She currently lives in New York City, legally, thank you very much.
Jess Salomon:
Jess Salomon is a former UN war crimes lawyer turned stand up comic.  The Montreal Metro has called her comedy "charming and intelligent".  Jess's festival credits include Just for Laugh's OFFJFL and ZOOFEST, The Winnipeg Comedy Festival, San Francisco Sketchfest, the Laughing Skull Festival, the Boston Comedy Festival, the Cape Fear Comedy Festival, Odd Block, and the Ice Breakers Festival.
Doors open at 7pm
Show starts at 8:30pm
Live Music with Bradford Station starts at 10:00pm
Individual tickets are $10 online or at-the-door (cash and/or credit card).
Group Tickets: Get a group of 4 or more together and tickets cost only $7 each!
Seating is limited and is first-come, first-served, so get there early!
For more info visit:
www.mrsoe.com
www.facebook.com/mrsoe
www.twitter.com/mrsoe
www.instagram.com/mrsoe_