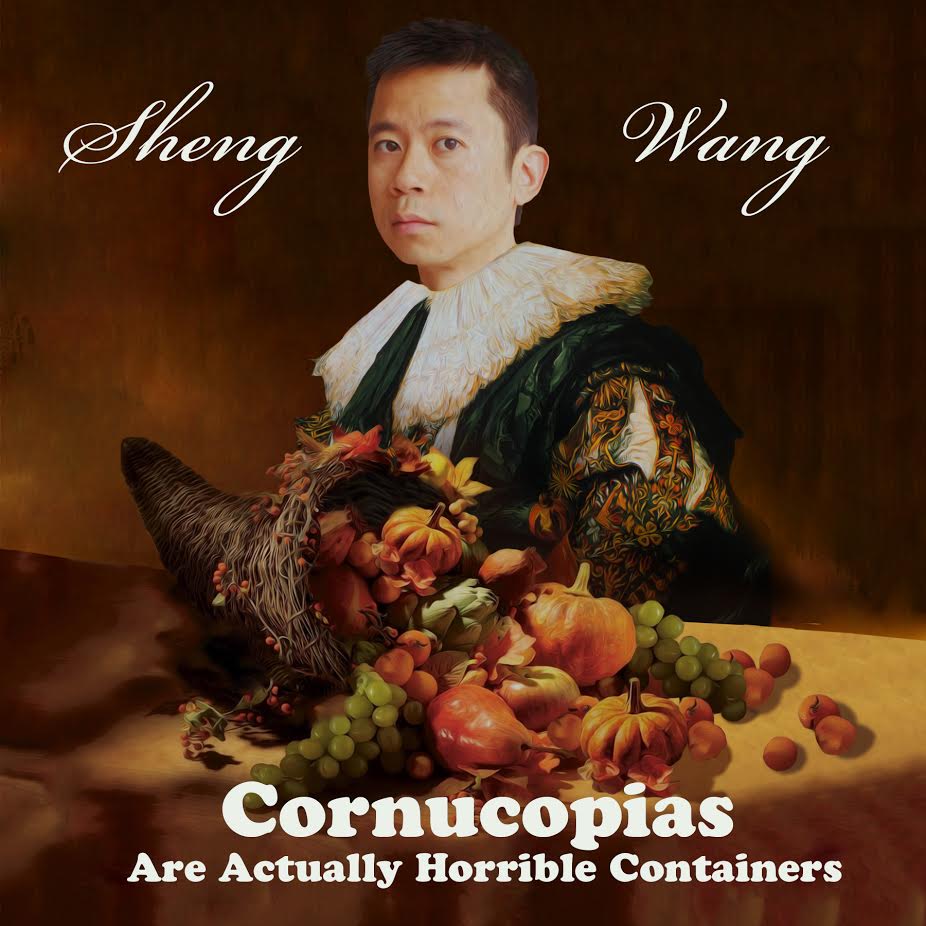 Sheng Wang Debuts Comedy Album: "Cornucopias Are Actually Horrible Containers"
Congratulations goes out to MRSOE! Alumnus Sheng Wang as he announces his debut comedy album entitled "Cornucopias Are Actually Horrible Containers". Sheng was recently a finalist on NBC's 'Last Comic Standing' reaching the top 10, but unfortunately bowing out in the semi-final round. It's ok though because being cut from the show allowed him to pursue other opportunities, including being hired as a writer for ABC's hit comedy sitcom "Fresh off the Boat," which is about a Taiwanese-American family in the 90's.
Sheng has made several TV appearances include "Late Night with Jimmy Fallon," "John Oliver's New York Stand-Up Show," and his own Comedy Central special.  Sheng first performed on MRSOE! in 2008 in Buffalo, NY and followed that up with a subsequent appearance on MRSOE! Toronto in 2009.  We actually found Sheng through a YouTube video of him performing a joke about how you really have to work to get paper towels out of those motion detected paper towel dispensers.  At the time, that was how we primarily found our comedians, by scouring YouTube and watching thousands of comedians sets.  Sheng Wang jumped out at us because he had the ability to make us laugh with his intelligent, well crafted jokes, but he had the attitude and intonation of an urban comic, which was something that worked well with MRSOE! audiences.  Here is the actual clip we watched way back then that introduced us to Sheng Wang.
Keenan Ivory Wayans described him as "Intelligence with Southern swagger", and we couldn't have said it better ourselves.  Hear for yourself just how funny Sheng is by purchasing his debut comedy album NOW!
Sheng's debut comedy album is available NOW through iTunes and Bandcamp.
iTunes:
https://itunes.apple.com/us/album/cornucopias-are-actually-horrible/id1034904756
Bandcamp:
http://shengwang.bandcamp.com/album/cornucopias-are-actually-horrible-containers