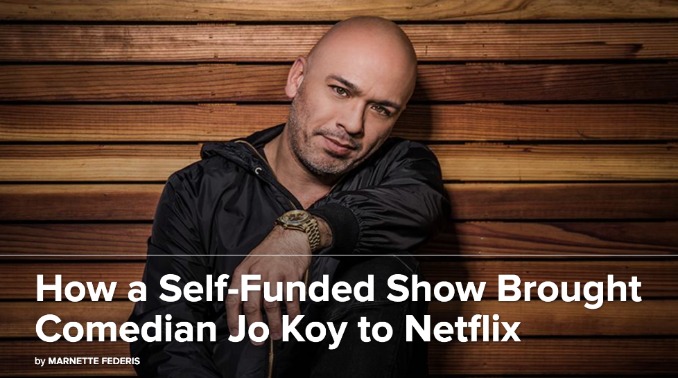 Self-Producing a Comedy Show – How Comedian Jo Koy Made it to Neflix
In a recent article by Marnette Federis for NBC News, she had the opportunity to interview comedian Jo Koy, a Filipino-American who at the age of 45 used his own money to produce a comedy special that he sold to Netflix.
The thing that resonated with me, as an independent producer of MRSOE! is this comment he made regarding his decision to self-produce:
"I wasn't going to get this special, no one's going to give it to me," he said. "So I had to go get this money and get it myself." – Jo Koy
There's something to be said about going after something you believe in and putting your own hard earned money into it. The lesson to be learned here is that if no one is willing to give you your big break, then why keep waiting for it? Why not create your own break?
Through digital platforms and social media, the world is getting smaller. You could create content and reach people all around the world who are looking for exactly what you're putting out there.
My goal is to get "The Most RACES Show on Earth!" on Netflix, or Hulu, or any digital distribution network one day, but I'm not going to wait for them to come to me, I'm going to do it myself, just like I've been doing for the past 12 years. It's not a sprint. It's a marathon.