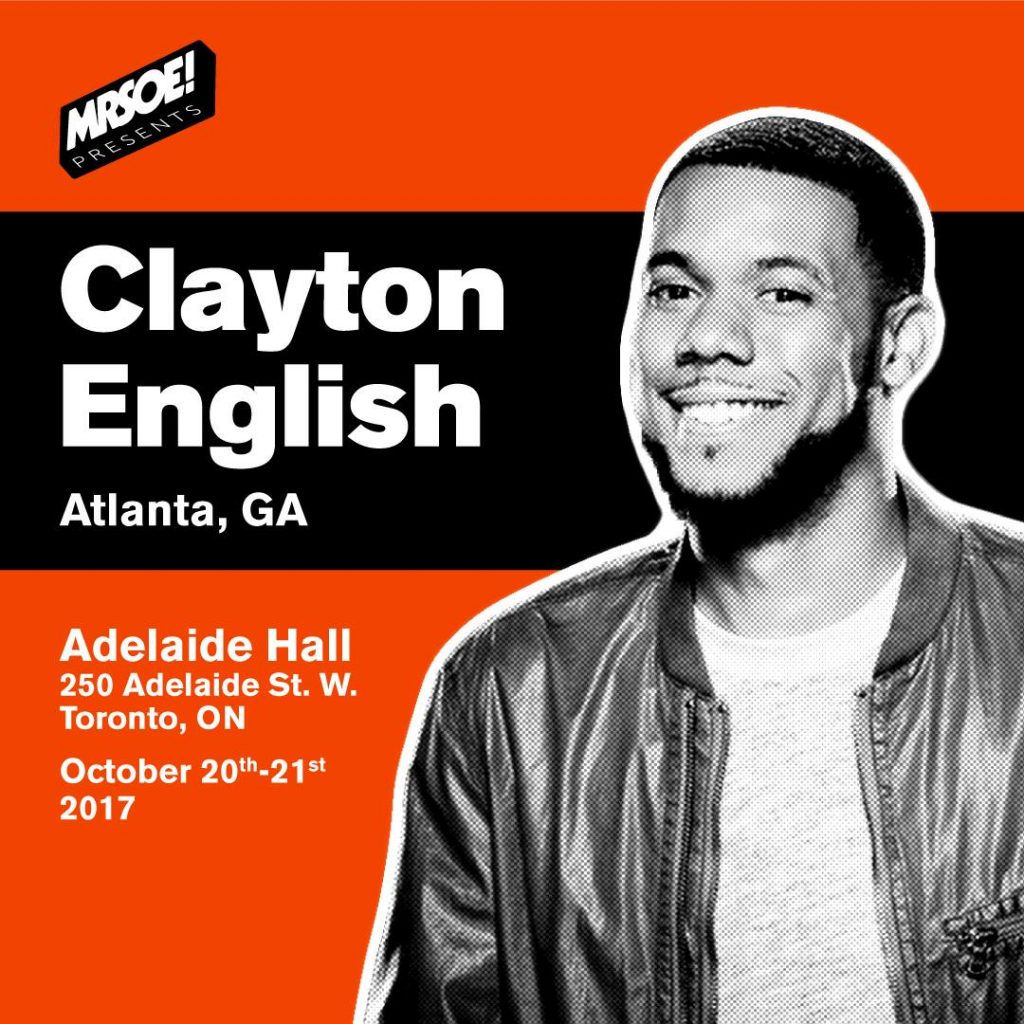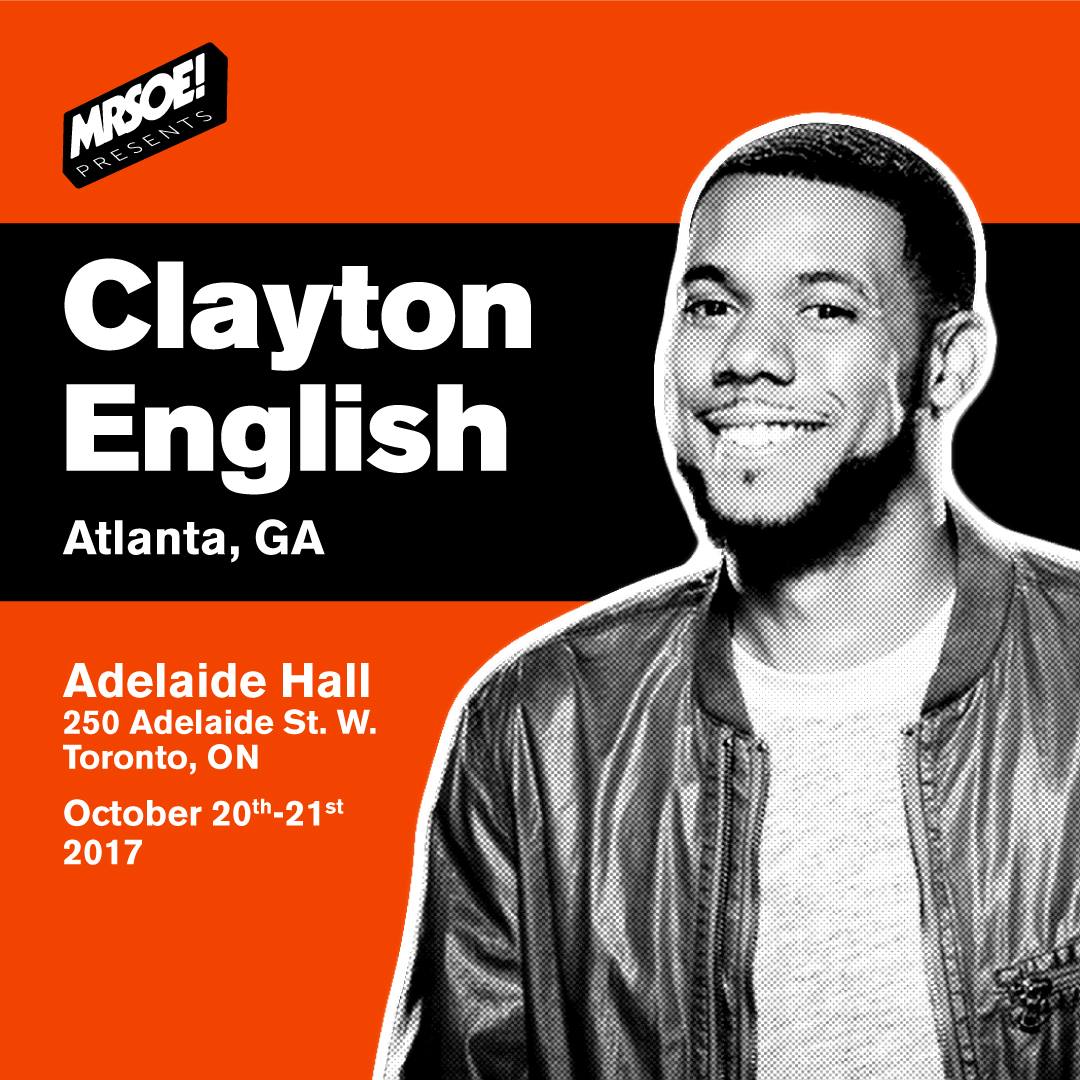 MRSOE! Presents… Clayton English
MRSOE! Presents…Clayton English!
Date: Friday, October 20th, 2017
Time: Doors open at 7:30pm, Show starts at 8:30pm
Place: Adelaide Hall (250 Adelaide St. W)
TICKETS:
$25
$20 Group tickets (4 or more)
Purchase a limited edition MRSOE! Tee for $25 at the show!
Click on date for tickets:
Friday, October 20th, 2017
Headliner: Clayton English
Originally from Atlanta, Clayton English is a stand-up comedian, actor and writer.
Most recently known as the winner of NBC's LAST COMIC STANDING in 2015,
Clayton is currently headlining clubs, colleges, and festivals non-stop throughout the
country. Clayton has also featured for comedy greats including Dave Chappelle and
Bill Burr and was recently named a New Face at the Montreal JFL Comedy Festival.
Clayton made his late night standup debut on LATE NIGHT WITH SETH MEYERS and
can be seen on the second season of Judd Apatow's LOVE on Netflix.
Special Guest Spot: Nick Reynoldson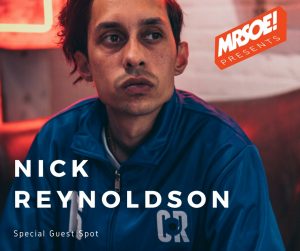 Hosted by: Keith Pedro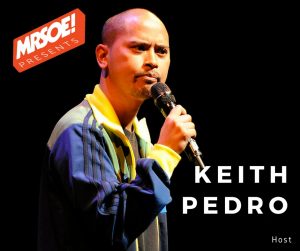 About MRSOE!
Founded in 2005, The Most RACES Show on Earth! is North America's premier stand-up comedy show that bridges race and culture through laughter.