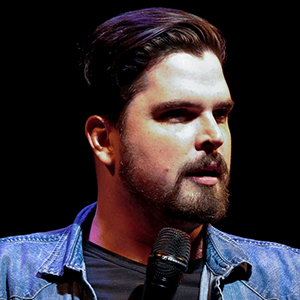 MIKE RITA BIO
Comedian Mike Rita is exactly what you think a comic should be, funny, smart & relate-able. The son of Portuguese immigrants, he has turned his memories of growing up Portuguese in Toronto into one of the most popular comedy acts in the predominantly immigrant city, and across the Portuguese diaspora. Host of Stoner Sundays.
Some of Mike's credits
He has performed at festivals and on TV/Radio across the country with appearances on MTV, Much Music, CBC Radio, SiriusXM, Just For Laughs in Montreal, and JFL42 in Toronto. He's also well known for his weekly show Stoner Sundays at the Vapour Central in Toronto which has been featured on Pot.tv.