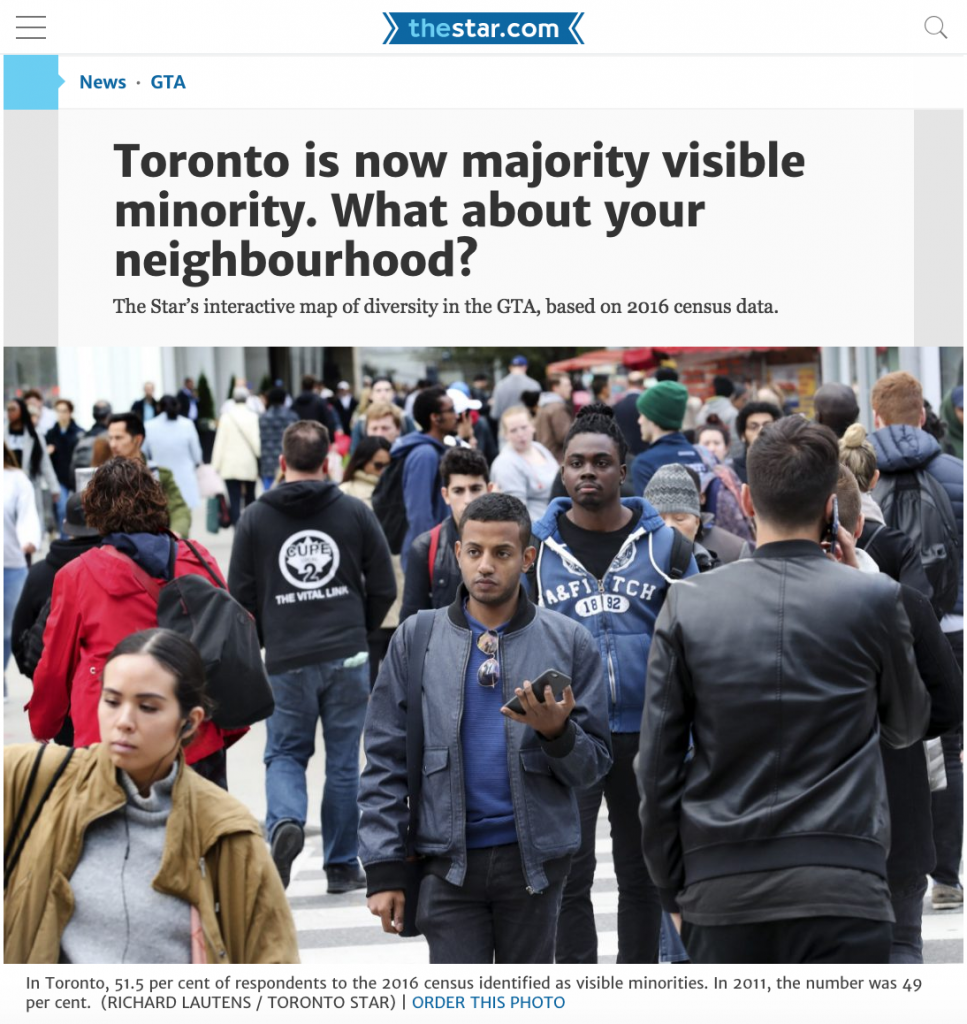 Majority Visible Minority
Majority Visible Minority…Is that even a thing? That's like "Jumbo Shrimp," or the "Living Dead," or "Microsoft Works." We get it. There's a lot of minorities in Toronto. In fact, according to this article 51.5% of Torontonians identify as visible minorities in the latest 2016 census, but if you look at the big picture, visible minorities still only make up 22 percent of all Canadians, so don't worry, we're not taking over…yet (just joking).
Read the whole article here.
If you live in Toronto, Statistics Canada created a handy map so you can check out what your community looks like. Just click the link above!