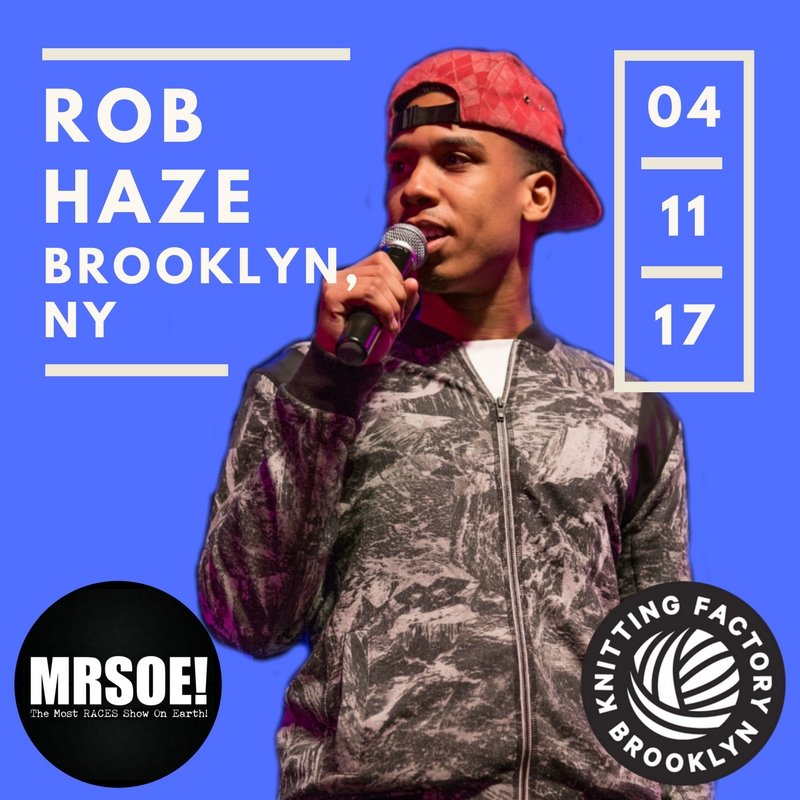 1) You moved from Atlanta to Brooklyn. What is the biggest difference you've found comedy-wise, between the two cities?
The weather is the biggest difference to me. It is cold here. Like the winter is long. I am not used to having on sleaves the majority of the year. Also the makeup of the people. Brooklyn has so many cultures and communities.
2) If you weren't a comedian, what do you think you would've been?
I think I would be a hard worker at something. I think honestly I would do something in sports. I am not athletic at all, but I love sports.
3) Is there a comedian, back when you were just starting, that you feel influenced you? Like, which comedian, famous or not, was the biggest influence on you when you first started doing comedy?
Yooo, I never bring her up in interviews but I have to say Vanessa Fraction is a huge influence on me. I was a big fan of hers when I met her. Her room Make Me Laugh Mondays helped me find my voice. She would put me up every week and let me experiment, and do some weird absurd stuff. Also, Ronnie Jordan passed me my first mic. It is awesome to be able to work with him and still be able to hit him up. That is the thing about comedy people go from being your heroes to someone you know. Other jobs you might look up to someone, but not in a way a comic or someone in the arts can affect you.
Rob will be performing at MRSOE! Brooklyn at the Knitting Factory on Tuesday, April 11th, 2017.  For tickets and info for MRSOE! Brooklyn, click here.
Rob will also be performing at MRSOE! Toronto at Adelaide Hall on Wednesday, April 12th, 2017 & Thursday, April 13th, 2017.  For tickets to the April 12th show, click here.  For the April 13th show, click here.