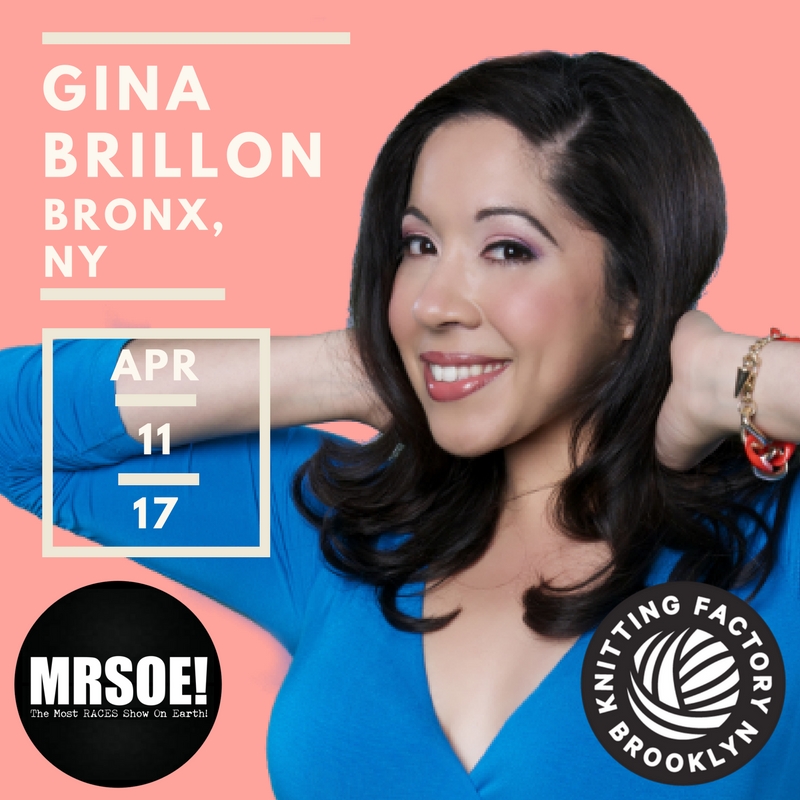 3 Questions with Gina Brillon
1) You're an actress, a comedian, a singer. If you had to choose one, which one would you choose over everything else?
It would be comedy, that is my first love always.
2) You perform all over the country. Honestly, does the road life ever get tiring?
The road life gets tiring and lonely, thankfully I have a great circle of people in my life keeping me from losing my mind and helping me focus.
3) Who do you think is the next comedian we should all be looking out for in the near future?
That's a tough question, there are far too many amazing comics to name. There are so many phenomenally talented individuals that I have worked with that I can't possibly choose just one. Watch everyone.
Gina will be performing at MRSOE! Brooklyn at the Knitting Factory on Tuesday, April 11th, 2017.  For tickets and info for MRSOE! Brooklyn, click here.