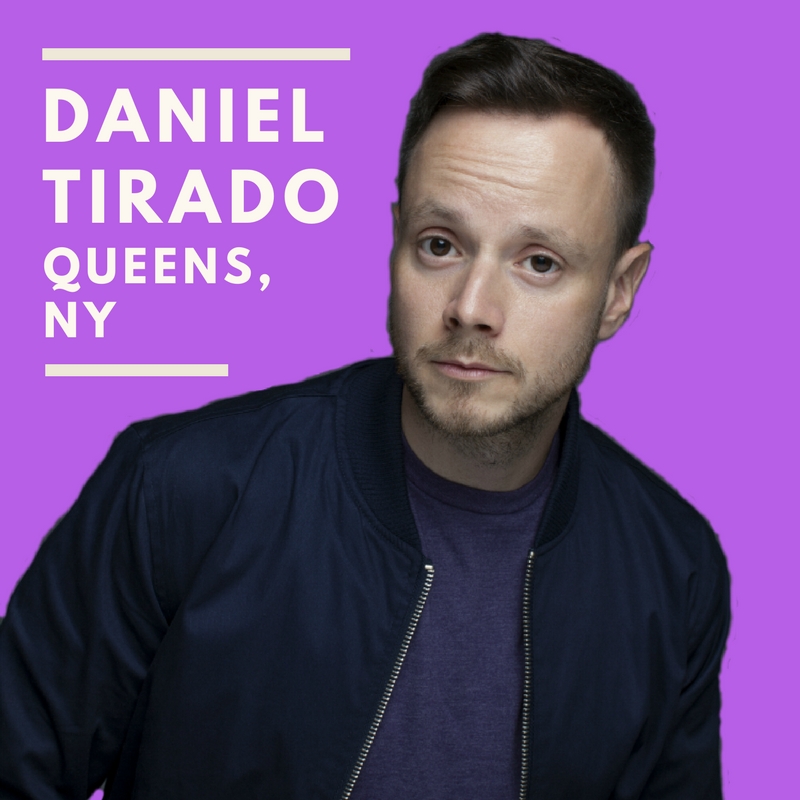 3 Questions with Daniel Tirado
1) Your child is known as the Most RACES toddler on Earth!  (Japanese/Egyptian/Polish/Peruvian) When he grows up, what do you think he'll be most proud of from his dad?
Finding his mother so he can be the most races man on earth.
2) If you could give advice to the next up and coming comedian of culture, what would you tell them?
I'm just starting to figure it out. Come back to me in 10 years.
3) You're stuck on a deserted island, and all you can bring with you is two other comedians (non-famous) as company. Who would you choose, and why?
My wife and kid. They are the funniest people I know. If you mean professional comedians, I would rather be stranded alone in a deserted island than be accompanied by the neurosis of a comic, let alone two.
Daniel will be performing at MRSOE! Brooklyn at the Knitting Factory on Tuesday, April 11th, 2017.  For tickets and info for MRSOE! Brooklyn, click here.
Daniel will also be performing at MRSOE! Toronto at Adelaide Hall on Wednesday, April 12th, 2017 & Thursday, April 13th, 2017.  For tickets to the April 12th show, click here.  For the April 13th show, click here.