About Daniel Tirado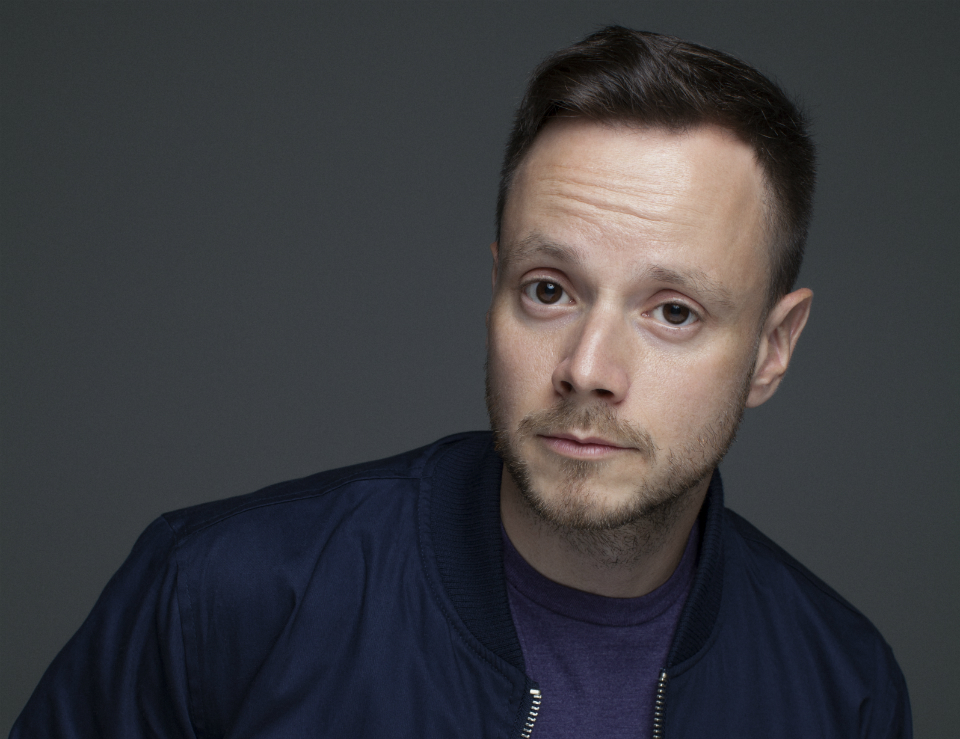 Three time veteran of the world-renowned Montreal Just For Laughs Festival, Daniel was featured on AXS TV's Gotham Comedy Live and was selected to perform as one of the top 10 finalists on StandUp NBC – a nationwide search for talent that auditions over 650 comedians each year. Tirado was also invited to play the Charleston Comedy Festival as well as the Halifax Comedy Festival.  Daniel now lives in New York and performs regularly at some of the most prestigious clubs in the city.
[wolf_images_slider layout="mobile" slideshow_speed="6000″ ids="1568,1569,1570,1571″]
[wolf_video url="https://vimeo.com/125215917″]
[wolf_video url="https://vimeo.com/85160124″]
[wolf_buttons_container alignment="center"][wolf_button text="Get Notified!" color="border-button" url="http://eepurl.com/usUbb"][/wolf_buttons_container]
Like the MRSOE! Facebook Fan Page for ticket giveaways, tour dates, and more!
Or follow along with us on Twitter or Instagram!
[wolf_theme_socials services="facebook,twitter,instagram," type="circle" size="4x" target="_blank" hover_effect="fill-in" inline_style="margin-top:30px;" custom_style="yes" icon_color="#ffffff" icon_color_hover="#000000″ border_color_hover="#ffffff"]
Check out the other comedians on the MRSOE! 2016 North American Tour
[wolf_linked_image image="1496″ image_size="portrait" image_style="shadow" text="Dave Merheje -" secondary_text="Los Angeles, CA" text_color="#ffffff" overlay_color="#dd3333″ link="url:http%3A%2F%2Fmrsoe.com%2F2016-north-american-tour%2Fdave-merheje%2F||target:%20_blank"]
[wolf_linked_image image="1494″ image_size="portrait" image_style="shadow" text="KT Tatara -" secondary_text="Los Angeles, CA" text_color="#ffffff" overlay_color="#dd3333″ link="url:http%3A%2F%2Fmrsoe.com%2F2016-north-american-tour%2Fkt-tatara%2F||target:%20_blank"]
[wolf_linked_image image="1503″ image_size="portrait" image_style="shadow" text="Mia Jackson -" secondary_text="Atlanta, GA" text_color="#ffffff" overlay_color="#dd3333″ link="url:http%3A%2F%2Fmrsoe.com%2F2016-north-american-tour%2Fmia-jackson%2F||target:%20_blank"]
[wolf_linked_image image="1815″ image_size="portrait" image_style="shadow" text="KC Arora -" secondary_text="New York, NY" text_color="#ffffff" overlay_color="#dd3333″ link="url:http%3A%2F%2Fmrsoe.com%2F2016-north-american-tour%2Fkc-arora-2%2F||target:%20_blank"]
[wolf_linked_image image="1507″ image_size="portrait" image_style="shadow" text="Noah Gardenswartz -" secondary_text="Brooklyn, NY" text_color="#ffffff" overlay_color="#dd3333″ link="url:http%3A%2F%2Fmrsoe.com%2F2016-north-american-tour%2Fnoah-gardenswartz%2F||target:%20_blank"]
[wolf_linked_image image="1826″ image_size="portrait" image_style="shadow" text="Cory Fernandez -" secondary_text="Los Angeles, CA" text_color="#ffffff" overlay_color="#dd3333″ link="url:http%3A%2F%2Fmrsoe.com%2Fmrsoe-comedians%2Fcory-fernandez%2F||target:%20_blank"]
[wolf_linked_image image="1827″ image_size="portrait" image_style="shadow" text="Cory "Zooman" Miller -" secondary_text="Atlanta, GA" text_color="#ffffff" overlay_color="#dd3333″ link="url:http%3A%2F%2Fmrsoe.com%2F2016-north-american-tour%2Fzooman-miller-2%2F||target:%20_blank"]