About Us
Who we are
The Most RACES Show on Earth! (MRSOE!) is a stand-up comedy mashup of some of the funniest underground and up-and-coming comedians in North America. But we're not just about the laughs. Our show is also about diversity.  We discover and showcase only the funniest up-and-coming, and established comedians of all ethnicities, cultures, religions, and sexual orientations.
Our roots

Originating from Toronto, Canada, one of the most diverse cities in the world, MRSOE! has had a loyal following since the beginning. Starting in 2004, we've produced several showcases in over 20 cities in Canada and the U.S., selling out in almost every location we visit.

Our reason

The topics of race and diversity are reaching a fever pitch — There is a lack of diversity and understanding of different cultures in our society because there aren't many diverse shows that tell authentic stories, and not just stereotypical one's. The Most RACES Show on Earth! fills that gap. Our show gives a voice to the under represented and brings people together by presenting the best comedic talent from all different cultures, creeds and colors.
---
Watch the MRSOE! Mini-Doc
---
Our Videos
Watch Clips of Comedians Performing on MRSOE!
Testimonials
See what people are saying about MRSOE!
---
Want to Perform on MRSOE!?
Latest MRSOE! News
Show Announcements, Ticket Deals, and More!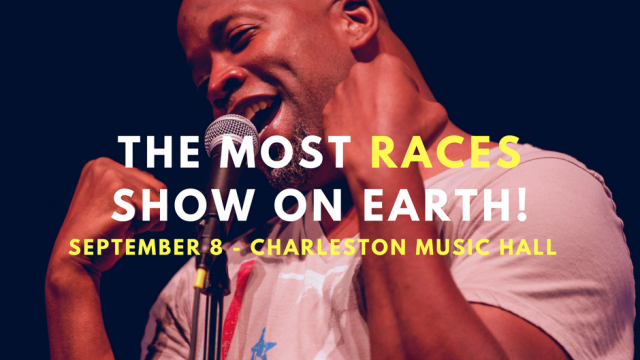 A Show to End all Racism
Everyone approaches ending racism in their own way. Our way is to put the topic of Race front and center, literally, on stage, by featuring the best underground multicultural comedians...
LIKE WHAT YOU SEE?
Book MRSOE! Right Now!