About Us
The Most RACES Show on Earth! (MRSOE!) is a no-holds-barred stand-up comedy show.  A revolving door of hand-picked comedians, ranging in age, ethnicity, culture, and religion, comprised of up-and-comers and established comics alike, will tell you like it is.  We find and showcase comedians who speak their truth about topics like race, culture and everything in between. We're definitely not for everyone, but if you're curious as to what happens when hip hop hooks up with raw and uncensored comedy, it's the show for you.  Come with an open mind, come ready to laugh, and we'll see you at the show!
---
Watch the MRSOE! Mini-Doc
---
Our Videos
Watch Clips of Comedians Performing on MRSOE!
Testimonials
See what people are saying about MRSOE!
---
Want to Perform on MRSOE!?
Latest MRSOE! News
Show Announcements, Ticket Deals, and More!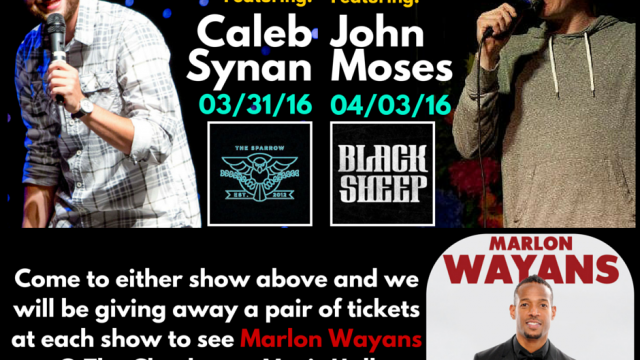 Win tickets to Marlon Wayans at Charleston Music Hall
Win Tickets to Marlon Wayans at Charleston Music Hall Just buy tickets to go see either Caleb Synan @ The Sparrow this Thursday, March 31st, 2016, or John Moses at...
LIKE WHAT YOU SEE?
Book MRSOE! Right Now!