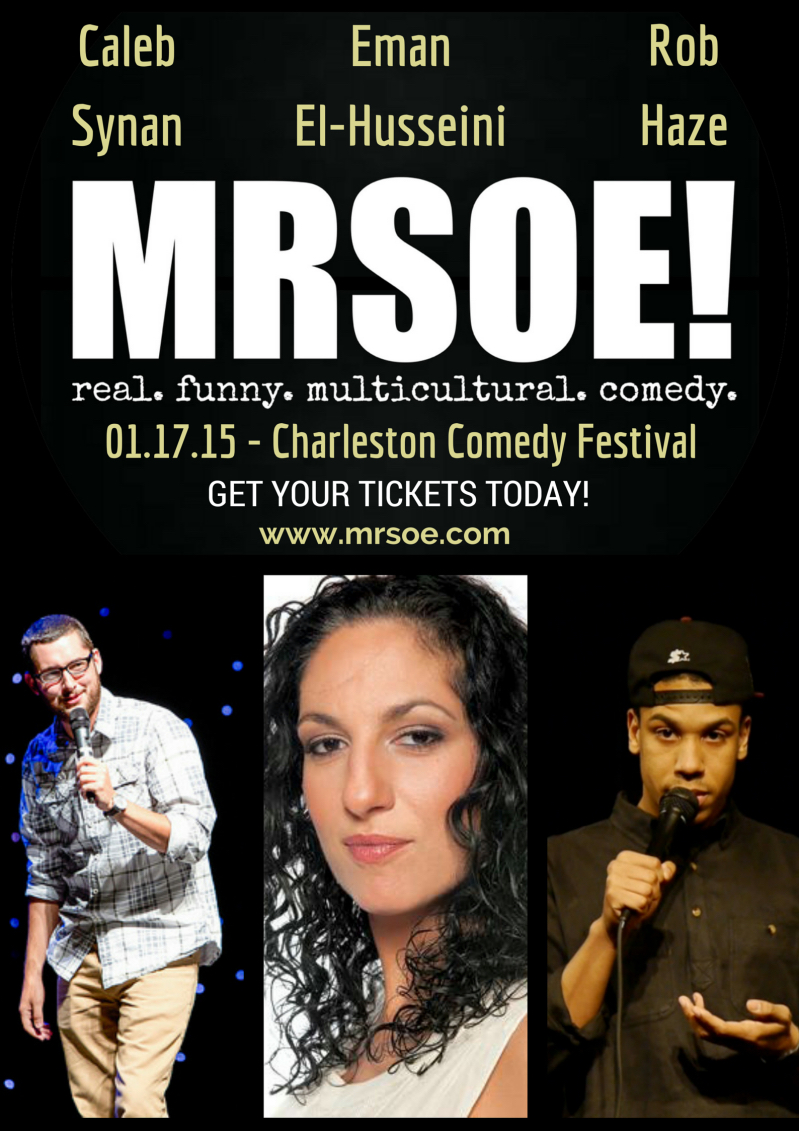 Charleston Comedy Festival 2015 Presents…MRSOE!
MRSOE! (The Most RACES Show on Earth!) is the funniest multicultural comedy show in North America! Each comedian is given 15-20 minutes to deliver material of their choice and while not every joke is about race, each comedian will showcase their best material offering a FAST-PACED show of filler-free comedy. The message we want audiences to take from each show is that FUNNY IS FUNNY no matter what culture, creed or color you are. We are proud and excited to be invited back to the Charleston Comedy Festival for our fourth year in a row and look forward to showing audiences why we're one of the most popular shows at the fest year after year. Buy your tickets early because this show sells out!
What is MRSOE!?
Performing at this years festival will be: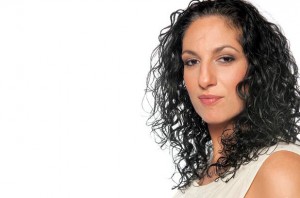 Eman El-Husseini (Palestinian-Canadian – Montreal, QC – Montreal's Just For Laughs Festival, New York Arab Comedy Festival) – Since her comedy debut in 2006 Eman El-Husseini has racked up an impressive list of credits. Travelling across Canada, the U.S and the Middle East she covers a wide range of topics, from how lesbians are the new gentlemen to her parents' wedding anniversary landing on, you guessed it, September 11th. A media darling of sorts, Eman has been featured in major Canadian newspapers such as The National Post, The Toronto Star and The Montreal Gazette. She has also appeared regularly on radio stations such as CJAD, CBC, and CKUT. Her TV credits include a half hour comedy special on CTV, Comedy Network and the iChannel. Now based in New York Eman is looking for American style fame and fortune.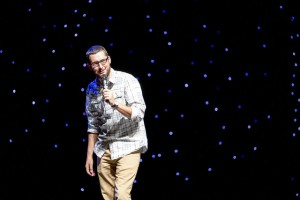 Caleb Synan (American – Atlanta, GA – Laughing Skull Festival) – Caleb Synan's act is a deceptively smart blend of Southern charm and razor sharp wit. His instant likability and absurd view of the world have made him a favorite at comedy clubs and alternative venues across the country. In 2014 he won 2nd Place at the Laughing Skull Comedy Festival and appeared on FOX's "Laughs." He also won "Wittiest" in Franklin County High School's 2009 Yearbook. He's also a pretty nice guy.
Rob Haze (American – Atlanta, GA – NBC's Stand-Up for Diversity) – In a short amount of time, Rob Haze has become a rising star in stand up comedy. Robert lives in his hometown Atlanta, Georgia. In 2012, Rob began to branch out from the Southeast, and was a finalist in the Bay Area Black Comedy Competition in Oakland, California. He was a 2012 Finalist in the NBC Stand Up for Diversity contest and joined them on their 2013 college tour. At the end of 2013 Rob got the chance to open for Dave Chappelle for a few dates in the Southeast. There are no racial or age limits to Rob's comedy as he likes to bring people together rather than tear them apart.
Just Added!

Gilbert Lawand – (Iraqi-American – New York, NY – Punchline, Funny Farm, Laughing Skull) – Gilbert is originally from Atlanta, GA and now makes his home in New York City.  He started doing stand up in 2006. Since then, he has performed in clubs all over the country including the Punchline, Funny Farm, Laughing Skull (Atlanta), the Hollywood Improv and Comedy Store (Los Angeles), San Jose Improv, Denver Improv, Comedy Works (Denver), as well many more.
Gilbert comes from an interesting background. He was born in Baghdad to Catholic parents. When he was six years old, his family moved to a town of 500 people in Georgia to live on a farm. Growing up on a farm taught him many important life lessons, like living on a farm sucks.
When he's not writing his Rooftop bio, Gilbert can be found enjoying some of the simpler things in life: fine wine, stimulating conversation and long romantic walks through strip clubs.
Hosted By:
Neil Bansil (Filipino-Canadian-American – Charleston, SC – Creator/Producer MRSOE!) – Neil currently hosts the popular "Drink Til' It's Funny Open Mic Comedy Show" @ The Sparrow in Park Circle.
Buy Tickets!
When: Saturday, January 17, 2015 @ 10:00pm
Where: Woolfe Street Playhouse (34 Woolfe St. Charleston, SC 29403)
Tickets: $15
To purchase your tickets NOW click here:


Visit MRSOE! Online at:
www.facebook.com/mrsoe
www.twitter.com/mrsoe
www.vimeo.com/mrsoe
www.youtube.com/mostracesshow
www.instagram.com/mostracesshow