About Us
MRSOE! (The Most RACES Show on Earth!) is a multicultural stand-up comedy show that features a unique blend of amazing, young, talented, and established comedians of all different ethnicities, cultures, religions, and sexual orientations. We put this show together to show that FUNNY IS FUNNY no matter what culture, creed or color you are.
MRSOE! is real. funny. multicultural. comedy.
---
Watch the MRSOE! Mini-Doc
---
Our Videos
Watch Clips of Comedians Performing on MRSOE!
Testimonials
See what people are saying about MRSOE!
---
Want to Perform on MRSOE!?
Latest MRSOE! News
Show Announcements, Ticket Deals, and More!
MRSOE! Presents…"Stand-Up @ The Sparrow Stand-Up Comedy is returning to Park Circle in North Charleston, SC with "Stand-Up @ The Sparrow" – a monthly live comedy show with a Food...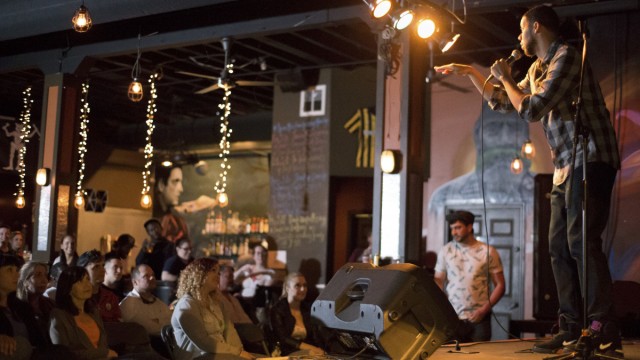 On Thursday, March 26th, 2015 Clayton English performed in Charleston, SC in front of a sold out crowd at The Sparrow! Every last Thursday of the month, The Sparrow, located...
LIKE WHAT YOU SEE?
Book MRSOE! Right Now!