About Us
MRSOE! (The Most RACES Show on Earth!) is a stand-up comedy show that features comedians of all different ethnicities, cultures, and religions, delivering no-holds-barred comedy about race, culture and everything in between.  We scour North America to find the best up-and-coming and established comedians and bring them to stages across the country to show that FUNNY is FUNNY no matter what culture, creed or color you are.

---
Watch the MRSOE! Mini-Doc
---
Our Videos
Watch Clips of Comedians Performing on MRSOE!
Testimonials
See what people are saying about MRSOE!
---
Want to Perform on MRSOE!?
Latest MRSOE! News
Show Announcements, Ticket Deals, and More!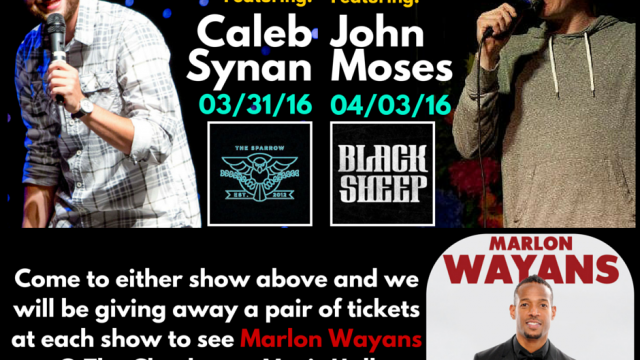 Win tickets to Marlon Wayans at Charleston Music Hall
Win Tickets to Marlon Wayans at Charleston Music Hall Just buy tickets to go see either Caleb Synan @ The Sparrow this Thursday, March 31st, 2016, or John Moses at...
LIKE WHAT YOU SEE?
Book MRSOE! Right Now!